InSap Services
InSap Services provides ERP/SAP/Oracle implementation, sustainment, deployment, architecture and infrastructure management and consulting services to support the mission of Defense, Civilian, and Intelligence and Security agencies.  We understand the challenges our DoD/Federal clients face and we infuse the foresight and perspective required to overcome challenges and ensure success.
We offer the following result-oriented services:
ERP/SAP/ORACLE/Peoplesoft Implementations
With over ten years of experience in the analysis of the DoD's Logistics and Financial Business Processes, InSap Services specializes in implementing ERP Applications.  InSap follows a very structured ERP implementation methodology, which places great emphasis on business process analysis, and ongoing review and feedback from the Government.  Our approach unites warfighter, processes, and technology, enabling higher ROI on any system or business transformation effort.  InSap understands the various documents and contracts being used for Material Procurement in a Federal and DoD environment to include MILSTRIP, DLMS, IPAC, Wide Area Work Flow (WAWF), Standard Procurement System (SPS) (contract for procurement of materials), and the FADA (Financial Account Data Abstract) invoicing process for vendor payment (e.g., generating payables (generated in SAP), MIRO's – goods receipts for materials (clearing) in SAP.
InSap has thorough experience in implementing ERP functionality for Material and Supply Chain Management for the DoD.  We have a great understanding of the process for Purchase Requisitions, Purchase Orders, Goods Receipts and Inventory Management, Batch Management, Warehouse Management, Shipping and Transportation, Materials Requirements Planning, Advanced Planner Optimizer Demand and Supply Planning as well as APO Global Available to Promise (gATP).
InSap has successfully implemented the ERP functionality for Working Capital Fund and for Appropriated Funds and the associated statutory reporting.  At the US Army Materiel Command, the SAP Federal Financial Statements for the Army Working Capital Fund produced from the LMP SAP system have been certified without qualification. InSap is SAP's implementation partner for designing, implementing, and integrating SAP solutions; to optimize business processes and provide strategic business consultation.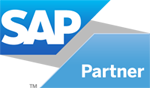 ERP/SAP/ORACLE/Peoplesoft Sustainment
Our ERP sustainment methodology centers on creating a partnership between our sustainment team and the DoD's end user community, so that ultimately DoD  must become responsible for management and sustainment of  ERP application.
A critical but difficult aspect of any ERP implementation for DoD agencies occurs outside of the system itself.  Learning to work as an integrated team at both the management level and the transactional level requires discipline and practice. InSap's process awareness toolset allows for objective measurement of the DoD end user community's readiness to work with the mindset needed to make to start using ERP application in their day to day business operations.
Our ERP Sustainment team will support the DoD organization to establish tier I level help desk support at every location.  This process will strengthen the knowledge of the DoD's onsite personnel, since they will be involved with initially addressing all issues identified at their site. This will help to reduce the number of less technical questions directed to the Help Desk, thus allowing sustainment team to concentrate on more technical questions.
Team InSap uses vendor provided tools (SAP Solution Manager) to document reported trouble tickets.  Each trouble ticket is categorized into Issues, Trouble Reports, Change Requests, and other categories as a required.  Priorities will be assigned to each ticket in order to designate the urgency with which it is processed.
Our Sustainment Services bring about the type and magnitude of change that the DoD expects to attain with an ERP implementation.  Our Solution includes the following components:
DoD business process knowledgeable consultants with significant experience in ERP implementations for DoD
Process adoption and competency measurement tools
Education and training methods and tools
Coaching and mentoring methods
Knowledge management methods and tools
Performance support methods and tools
Leadership coaching methods
ERP/SAP/ORACLE/Peoplesoft Deployment
InSap follows a very structured approach for ERP Deployment at the DoD subcommand/depot level. Our approach will align depot/subcommand level organization to new business practices, and processes to enable business transformation. Our methodology will ensure increased data accuracy, data audits for, Material Master, Bill of Materials, Work Centers, Purchase Orders, Customer Orders, Projects, General Ledger, Chart of Account and Budget. Our team will establish onsite Command Center, for end user support for resolving problem tickets, triage, and documenting and standardizing resolutions of issues across the enterprise. InSap will support end users for developing and documenting desk top procedures, preparing training documentation, developing standard operating procedures for various Business Areas. Our team will support the depot/subcommand for modernization of business processes for shipping and distribution, Warehouse and Inventory Management, purchase requisitions/orders, inventory processing, physical inventory, end-of-day reconciliation, excess inventory, goods receipt/goods issue, stock transport orders, customer orders and returns, delivery and billing, Project Systems and Acquisition, Finance, Cost and Revenue Accounting, General Accounting, Funds Management, and Budgetary Accounting. Our team will provide training materials to reflect new business processes and procedures. While conducting follow-up to training, our team will also mentor end users via desk-side support, workstation visits, telephone support, and knowledge transfer in how to perform critical tasks in the implementation of ERP application. Our training documentation will include exercises and scenarios that reflect the daily operations of business.
ERP Architecture
InSap Services specializes in planning, conceptualization, and implementations of complex enterprise solutions. Our strengths include Enterprise Architectural Planning, managing, and monitoring of implementation projects relative to enterprise architectures. We specialize in mySAP, Oracle e-Business Suite, PeopleSoft and the extensions of these solutions.
InSap Services has the experience and ability to plan and execute Enterprise Architecture for Organizations in order to align their IT strategies with the mission, goals, and objectives of the business. An efficient and effective EA provides the common ground where business and IT people can collaborate, make decisions, and set the direction of the organization. A properly structured EA requires governance, the enforcement of architecture policies and principles, and the procedures that integrate the EA process with the Capital Planning and Investment Control (CPIC) process.
Enterprise projects are complex and costly, and they seldom end with back-office integration. Enterprise extensions, such as Financial Management and Analysis, Supply Chain Planning & Execution, and Customer Relationship Management are essential for achieving a competitive advantage. Our focus is on cost and risk minimization through careful planning and execution. InSap shall advise and educate senior managers on the intricacies of the sources selection phase, an enterprise-specific project plan and architecture, the development of a gap-fit analysis, performance measures, and the value of an organizational knowledge repository that contains all relevant project documentation.
System Integration
In today's environment, relentless challenges such as the push for consolidation and transformation, adhering to OMB and GAO requirements, and meeting the demand for more and better information across organizational and geographic boundaries via Web Services requires increasingly complex solutions. Organizations must rapidly adopt new technology, including Web-based solutions, in order to meet growing customer and business requirements.
InSap Services provides application development and systems integration services for designing and implementing end-to-end systems integration solutions, COTS implementations, and custom application development. Our services are designed to spearhead innovation, via information sharing and collaboration, while reducing overall costs.
InSap Services provides assistance and support to clients with the conceptualization, design, build, and management aspects of their transformation to on demand e-government and e-businesses. This includes multi-delivery options, integration of new and emerging technologies, and leveraging open standards such as Web Services. Our primary goal is to help position our clients for long-term success.
InSap's system development and integration services address critical aspects of systems and software engineering and implementation:
Application Development
Database Design & Administration
Web-based Applications & Database Integration
Functional Requirements Analysis
System Architecture Design
Prototype Test & Evaluation
Documentation & Implementation
User Training & Administration
Enhancement/Upgrade/Migration
Information Technology
InSap has proven success in developing and delivering Information Technology solutions by utilizing diversified engineering expertise.  We couple this expertise with a management style that places customer satisfaction as our paramount objective.
Life Cycle Software Development/Services
Application Development
Database Design & Administration
Web-based Applications & Database Integration
Functional Requirements Analysis
System Architecture Design
Prototype Test & Evaluation
Documentation & Implementation
User Training & Administration
Enhancement/Upgrade/Migration
Networking and Telecommunications
LAN/WAN Design, Implementation, and Administration
Network Security Assessments, Planning and Implementation
Network Management Systems
Messaging & Directory Services
Host Platform Peripheral Support
Internet/Intranet Services
Voice & Data Systems
Voice Mail Exchange
Teleconferencing and Video-conferencing
Help Desk & Customer Service Support
24 x 7 Operations
Technical Problem Resolution
Automated Call Tracking Systems & Report Analysis
Remote Access
Quality Assurance (customer call-backs and surveys)
Automated Asset/Inventory Management
Hardware/Software Maintenance & Acquisition
Standard Operating Procedures
Internet/Intranet & World Wide Web Services
Multimedia Application Development
Web-site Design and Maintenance
Programming (HTML/JAVA)
Graphics Design and Integration
Interactive CD-ROM Development
System Architecture Design
Firewall Development & Maintenance
Search Engine Development